Who we are...
A value-creating supplier of intelligent motor solutions.

We are a market-leading brand of electric motors, drives and controls and our primary markets are Europe, Asia and the USA. We offer complete solutions to our customers, thereby creating additional value for their supply chains.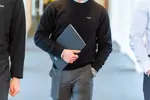 Exceeding Expectations
We strive to be the preferred brand within selected niches, segments and applications Our vision revolves around "Exceeding Expectations" and providing unique value to our customers and their businesses. We believe in creating close partnerships that instil trust and encourage cooperation.
Fast, receptive and reliable
We are committed to being fast, receptive and reliable and to ensuring that we consistently keep our promises regarding time and quality. We appreciate the fact that our customers trust us to meet their needs quickly and efficiently, and we do everything in our power to ensure their satisfaction.
Environmental Challenger
Besides being dedicated to our customers, we are also proud to be an "Environmental Challenger". We acknowledge the importance of sustainability and actively work to minimise our environmental footprint. We aim to make a positive impact on the environment by implementing practices and improving our processes on an ongoing basis and we aim to inspire others to do the same.
A strong team and a strong corporate culture
Maintaining a strong team and a strong corporate culture is crucial to our success. We are committed to investing in our employees and giving them the resources, education, training and opportunities they need to grow and develop. By promoting a positive, supportive working environment, we enable our employees to do their best and amass expertise in their respective roles/jobs.
A safe environment
We also give top priority to the safety of our customers and employees. We are dedicated to maintaining a safe environment in every aspect of our processes. By giving high priority to maintaining safety protocols, continuous training and sound safety measures, we ensure the well-being of everyone who is involved in our undertaking.
Environmental Challenger
Through our deep understanding of our customers applications, through our long-term partnerships and through our skilled, knowledgeable employees, we aim to become an active part of the green transition. We do this by means of our proactive concept: Environmental Challenger. 

OUR SUPPLY CHAIN
Our unique operational set-up combined with our application know-how, high level of service and additional value-creating services distinguishes us from other conventional suppliers of electric motors.
The electric motors are sold under the Hoyer brand and are designed and manufactured according to our own product specifications.
Our customers appreciate our ability to provide customised solutions that include classification certifications, combined with market-leading lead times, internal testing options and high quality.
High-quality documentation
Documentation and data are essential for our customers' organisational performance. With Hoyer, you are always offered documentation of the same scope and value. 
We consider documentation something more than just technical specifications. In addition to type tests, drawings and declarations, our documentation includes procedures, certificates and internal performance.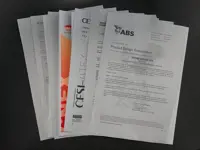 Quite a few markets
Hoyer is present in quite a few industries. Our business is market-driven, and we take a strategic approach to different markets and industries.
See where our offices are located on the map below.