Delivery Performance
We take pride in completing orders within a fast and flexible time frame. In this way, we meet your priority of keeping stock expenses at a minimum while still ensuring a steady production flow. 
Every year, we spend over 30,000 hours modifying motors for your specific needs. In this way, we are always able to offer maximum delivery performance. This means supporting your business in reaching performance goals within the scheduled time.
Safe and reliable deliveries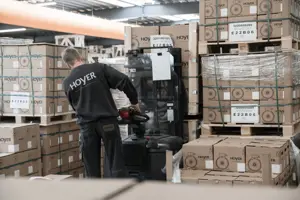 Hoyer is dedicated to meeting your need for safe and reliable deliveries. We offer fast deliveries on time. Every time.
In order to meet your challenges as quickly as possible, we keep our products in constant stock. With our strategically placed logistic centres, we are typically able to bring you standard or customised motors within a few days.
This way, our customers enjoy great flexibility with our products, allowing us to solve unforeseen events and projects at maximum speed.