Our history
Hoyer was begun by Svend Hoyer, a man brimming with energy and drive. He founded the business in 1974, and it has grown into one of Scandinavia's leading suppliers of electric motors.
A lot of water has passed under the bridge since the modest beginnings in Svend Hoyer's basement, when back then cogged wheels and couplings were the primary products for making the business into the ultra-modern enterprise focused on electric motors that it is today.
1974
Hoyer is founded by Svend Hoyer in Hadsten, Denmark. The product range is made up chains, gears and couplings.
1976
Official opening of the business's first combination workshop and warehouse.

1989
Svend Hoyer ApS is formed as a public limited company, Svend Hoyer A/S.

1998
The product range is enlarged to include electric motors, and a new warehouse is built.
1999
A Swedish subsidiary, Svend Hoyer AB, is established
2006
Storage and workshop buildings are enlarged, so that by 2006 the combined storage and workshop facilities amount to 11,000 m².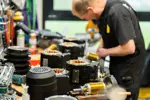 2007
Chinese subsidiary is established to serve OEM customers worldwide.
2009
Two strategic business areas are established: Hoyer Transmissions and Hoyer Motors.
A sales team is established in Ningbo, China, due to significant market interest. The facilities are located in Nordic Industrial Park in Ningbo.
2010
After a successful exhibition at Kormarine, a sales office is opened in Busan, South Korea.
Hoyer get it's first ISO certification: ISO 9001:2008
2011
Ningbo becomes the headquarters for all activities in Asia. The setups in Denmark and China are identical to ensure the same level of service and product quality for all customers.
2012
After a successful Sea Japan trade fair, the Japanese market takes off.
The subsidiary Svend Hoyer GmbH is established in Munich, Germany.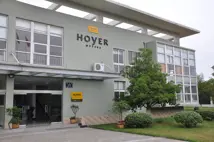 2013
Hoyer relocates to new premises in Ningbo.
A sales office is established in the Netherlands to support the Benelux countries. 
Hoyer becomes certified to ISO 14001:2009.
2014
A new sales department in Munich is established to meet the intensified focus on the German market.
After five years in China, the business accelerates. Revenue doubles from 2013 to 2014.
2015
Major investment in in-house testing facilities in Ningbo, China. The aim is to accelerate classification services and make deliveries more flexible.
2016
Hoyer Group A/S is sold to Solix, a Swedish investment company.
Hoyer is named Danish Exporter of the Year.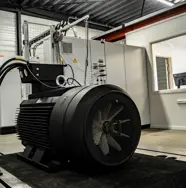 2017
Hoyer enters the scrubber market which quickly develops into a key niche market.
2018
Hoyer Ningbo becomes certified to ISO 9001:2015.
Hoyer launches its Excellence First 2021 Strategy.
Establishment of in-house testing facilities in Hadsten, Denmark.
2019
The facilities are further enlarged to meet growing marketing requirements worldwide. The storage facilities in Ningbo are doubled in size.
2020
The Hoyer Transmissions business unit is divested.
Hoyer Motors establishes a divisional office in Japan.
Hoyer Motors establishes a divisional office in South Korea.
2021
The subsidiary Hoyer Inc. is established in the US.
Hoyer Motors establishes a divisional office in Poland.
2022
A new regional headquarters with an enlarged testing centre is established in Ningbo, China.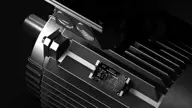 2023
Hoyer, Ningbo is certified to ISO 14001:2015
Both Hoyer Headquarters becomes certified to ISO 45001:2018