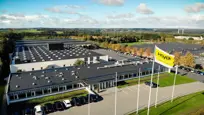 Hoyer Group achieves new record-setting profit in 2019.
Hoyer Group continues to grow on top of the record-setting year of 2018 and is pursuing its strategic ambitions to consolidate its position in selected markets.
Turnover rose in 2019 by 37%to DKK 709.4 million. Operating profit almost doubled during the same period to a EBITDA profit of DKK 83.8 million. This reflects progress in multiple key segments in which Hoyer has managed to win market shares.
"Hoyer Group is satisfied with the profit for the year and particularly with the way in which we have managed to execute our chosen strategy. This emphasises the continued potential and the organisation's ability to drive change in spite of busyness and growth," say Søren Ø. Sørensen, Chairman of Board, Hoyer Group.
In addition to a satisfactory financial result, Hoyer also managed to increase the level of satisfaction among both customers and employees in 2019.
"We are seeing a rising need across our segments to be able provide more than just a good product. In 2019, for instance, we made striking investments in new testing facilities, in optimising our Asian supply chain setup and in our employees. It's satisfying to see that our strategic initiatives are acknowledged by our customers and employees," says Henrik Sørensen, CEO, Hoyer Group.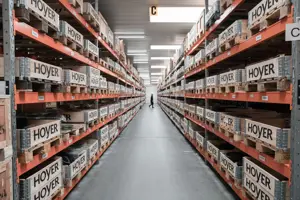 Strong position in a challenged market
2020 will be a challenging year due to COVID-19. But the strong 2019 profit, as well as the divestment of the Hoyer Transmissions business unit in Q1 2020 means that Hoyer Group has a strong point of departure. Søren Ø. Sørensen explains:
"Despite our concerns about the impact of COVID-19, we have both a strategic and financial point of departure that enables us to continue this trend and address future challenges. There are still many new opportunities for Hoyer, and we expect to emerge stronger from the crisis by means of well-considered acceleration."
It is notably the financial foundation that Henrik Sørensen also emphasises:
"The new situation challenges our strategy, but we have the liquidity to continue investing and even accelerate our investments in selected markets and initiatives. We will be setting keen priorities by focusing on more short-term initiatives that will further underpin our customers' intensified prioritisation of supply chain optimisations."
Hoyer Group, 2019 Financial Highlights
Turnover DKK 709.4 million
EBITDA DKK 83.8 million Growth: 92%
Influx of orders, 18% increase
Net liabilities reduced by 28%.