The greatest hits: Our top stories from 2021
During the past year, we have covered a wide range of different topics, from in-depth technical guidelines to customer cases from all over the world and news stories from our own organisation. The five stories listed below are those that you, our readers, deemed most interesting in 2021.
No. 1: Guide: Soft starters for electric motors
Those most well-read article in 2021 was actually some of the most technical reading material we published. This guide introduces the basic principles of soft starters and highlights the most important benefits of using a soft starter for various types of applications.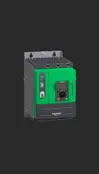 No 1: Bosch Rexroth wanted to have one motor covering the world
Many of you were interested in reading more about our collaboration with Bosch Rexroth. The collaboration involved the designing of a range of motors that could cover as many efficiency and mechanical requirements as possible. This resulted in a World Efficiency Motor that enables Bosch Rexroth to both streamline their selling process and provide their customers with more flexibility at the same time.

No. 3: New opportunities in Danish test centre
We proud to be able to share the many improvements we have implemented in our internal testing centre at our Hadsten Headquarters. This is also why we're pleased to see that many of you were interested in learning more about our wider testing range and services which include new load tests and a heat-run test. These new testing services will particularly benefit Hoyer Motors' marine, wind, oil and gas markets.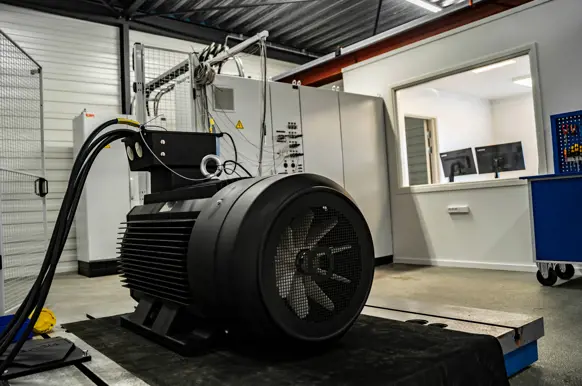 No. 4: Video: How Hoyer approaches marine classification
Videos enable us to give our customers and contact persons insight into what is going on a Hoyer. Our most watched video in 2021 was the guided tour of our marine classification setup, something that we know means a lot to many of our customers.

Hoyer Motors - Classification setup
No. 5: Video: Marine brake motors
The final place in our top five stories was yet another video. This one showed the components behind Hoyer's marine brake motors. These motors are specially designed for marine purposes and are often installed on an open deck. They are used in a wide variety of marine applications, such as anchor windlasses, cranes and capstans.

Hoyer Motors - Marine Brake Motors