Smart motor sensors
Monitor the status of your electric motor by combining sensor technologies with data analysis. In collaboration with ADI OtoSense, Hoyer offers a Hoyer Smart Motor Sensor.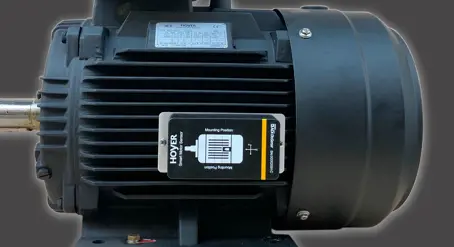 Suitable for all standard Hoyer motors
Predict maintenance and avoid unplanned downtimes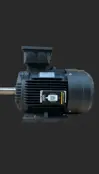 Egnet til alle standard Hoyer motorer
Forudse vedligehold og undgå uplanlagte nedetider
Suitable for motor output
The Hoyer Smart Motor Sensor allows you to monitor the status of the motor in real time. Developed by ADI OtoSense, the Hoyer Smart Motor Sensor detects irregularities and defects in motors, making it possible to predict maintenance and avoid unplanned downtime.
Hoyer Smart Motor Sensor is a complete turnkey hardware and software solution that helps avoid downtime and optimises maintenance costs. The device sends sensor data to the cloud, where AI provides diagnostics and maintenance instructions through a web platform and mobile app.
Actionable diagnostics
Predictively diagnoses 10 mechanical and electrical motor faults
Displays the severity of the faults and recommended actions to remedy specific faults
A performance indicator identifies potential load issues or a change in the process that may require further action
Automated
Automatically generated diagnostics and alarms adapted to your motor
No need for manual setting of alarms or limit values
Requires no training in the use of manual devices
Requires no expertise for the initial analysis
Scalable
Quick setup, easy to use
Works with all asynchronous, low voltage motors up to size 450
No wires or extra gateways required
The user friendly interface reduces the need for training and device maintenance
Detectable motor faults
Power system: Asymmetry in motor currents
Stator winding: Variation in stator resistance
Rotor: Variation in rotor resistance
Motor shaft: Centre of gravity offset
Eccentricity: Stator/rotor concentricity problem
Adjustment: Lack of linearity between shaft and application
Cooling system: Motor cooling problem
Loose motor base: Fixing problem
Bearing: Motor bearing fault/defect
Performance error: Increased vibration level from application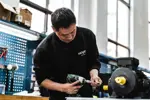 Download guide, specification and safety data
Glue specification and safety data
Download specification and safety data
Contact us
Do you have any questions, or do you want to know more about our solutions within smart motor sensors? Contact us via below contact form.