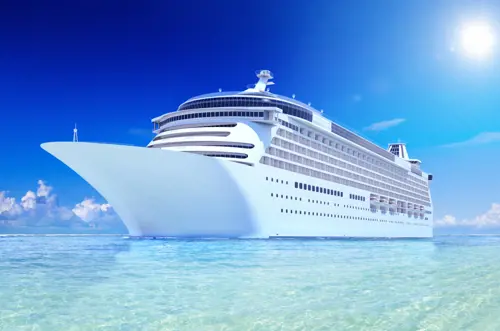 Special motors ready for cruise ships
Hoyer's strong position in the maritime market made all the difference when it was time for Herborner, the German pump manufacturer, to select a new supplier. After thorough preliminary work, Hoyer is ready to manufacture specially designed electric motors that will primarily operate waste-water pumps on cruise ships.
Herborner's waste-water pumps are already installed in many of the cruise ships that increasingly ply the oceans. With a desire to strengthen its position in the maritime industry, Hoyer was the obvious choice when Herborner needed to select a new supplier of electric motors.
Important documentation
"Hoyer is a well known name in the maritime industry, and many of our clients are already familiar with Hoyer or use their products themselves. So it seemed obvious to us to contact them when we needed a new supplier of electric motors for our maritime business unit, especially because Hoyer already has a number of important maritime type approvals for their motors, such as GL and CCS," says Sascha Korupp, Technical Director, Herborner.
The type approvals mean that Hoyer's various motors are certified by the major maritime classification companies, which eases the overall documentation process.
Long-term partnership
To ensure that the specially designed motors meet Herborner's requirements, they are manufactured in three different processes: first a test order, then a zero series with 10 units of each motor type and lastly the main order for mass production. This is why Herborner has maintained close dialogue with Hoyer about the partnership for several years:
"The process was long, but the end result was great. Several complications arose along the way due to the market situation. For example, the motor's energy class changed during the process, from IE3 to IE1, and then back again. It wasn't an easy situation, but Hoyer was extremely flexible and accommodating. This kind of partnership puts us in an even better position to broaden our expertise and develop new products geared to the maritime market," Sascha Korupp explains.
Facts about the specially developed motors
Hoyer has produced a total of ten different types of electric motors for Herborner's waste-water pumps
The inner workings of all the motor types are standard, while the exterior parts are specially developed
The bearings in the drive end are custom-made to minimise maintenance
The shaft is made of a special type of stainless steel, with a higher titanium content and less carbon, as per Herborner's specifications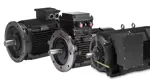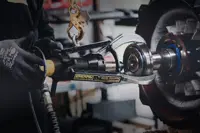 Facts about Herborner Pumpentechnik GmbH & Co KG
Established in 1874
Based in the town of Herborn in central Germany
Manufactures pumps for water purification, waste-water treatment, the maritime industry and other areas